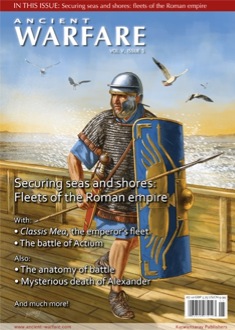 We're pleased to announce that Karwansaray Publishers, publishers of Ancient Warfare, Medieval Warfare and Wargames Soldiers and Strategy, have joined the SoA Discount Scheme.
A discount of 10% is available from the Karwansaray store (
http://www.karwansaraypublishers.com/shop/
). To obtain the discount, you need to use a discount code on checkout. This code has been distributed to existing members by email, and will also be published in the March issue of Slingshot. Many thanks to Jasper and company at Karwansaray for this generous offer.
For more information about the SoA vendor discount scheme, please visit
http://soa.org.uk/memberdiscounts/discounts.php
.
To join the Society of Ancients, please visit
http://soa.org.uk/store/