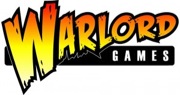 Our friends at Warlord Games are offering a discounted membership package: membership of the Society, plus their 28mm miniatures starter set for the Early Imperial Roman period –
Hail Caesar: The conquest of Gaul
– at a discounted price of 10% off!
This is a fantastic way of starting yourself, or your nearest and dearest, in the Ancients war gaming hobby, and we're really pleased to be able to make it available.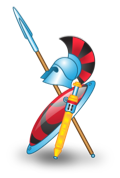 If you want to take advantage of this offer, please go to the
Warlord games web store
. The Society receives all the subscription fee component, and you get all the usual privileges of membership.
If you want to renew your membership using this offer, that's fine. Just put your existing membership number as a comment on your payment form to Warlord.
For more information on the Society of Ancients, please visit
www.soa.org.uk
.